When You're Ready,
WE'RE READY
COVID-19 Update
To help prevent the spread of COVID-19 and protect our Commuter family, Commute with Enterprise is constantly monitoring and adjusting policies to comply with CDC guidelines as well as federal, state, and local orders.
We remain committed to ensuring our Commuter family is well informed and continues riding in confidence.

The CDC requires travelers to wear masks to prevent the spread of COVID-19. Click here to learn more. We understand these mask requirements apply to all vanpoolers. As part of our Complete Clean Starter Kit, we also offer a cloth facial covering.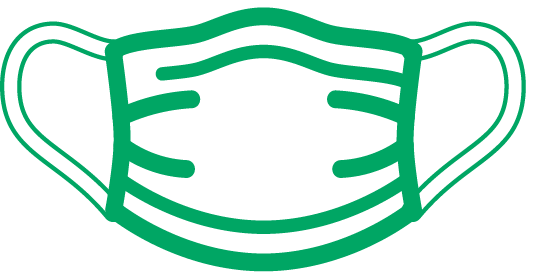 Getting Your Employees To & From Work
Commute with Enterprise remains committed to helping your workforce move forward. 
As your company plans for employees to return to the workplace, we can provide them with a reliable ride to work in a controlled, contained environment. 

How Does Commute with Enterprise Work? 
Today and every day, we are focused on the well-being of our customers, commuters, employees and communities. And we are dedicated to ensuring our partners' transportation needs are met:
We'll work with your team to tailor a vanpooling program to meet your company's immediate transportation needs and business goals.

We'll segment your employees into groups, based on where they live and the shifts they work. (This means your employees will be riding to and from work with the same people, on the same schedule, every day.)

We'll provide each group with a late-model minivan, SUV or passenger van – whichever fits their group and route best.

Riders share responsibilities, like driving and vehicle care. We provide best practices for cleaning and Complete Clean Starter Kits for new Commutes.

For added confidence, we're also offering vehicle disinfection services through our partnership with

Spiffy

.

(Check

site

for special rates and availability.)

Riders split the cost of rent, fuel, tolls and parking and could save up to $6,000 a year.*
*According to 2019 Enterprise reporting and 2019 AAA data.
Ready to Commute with Enterprise?