A Smarter Way To Commute To Work
Riding together adds up to more savings, less pollution and valuable time back in your day. Enterprise makes it easy–helping you assemble your crew and providing the vehicle.

For Companies

For Commuters
We're All In This Together
Commute With Enterprise remains committed to helping your workforce move forward. As an essential service provider, Commute with Enterprise is staying open to serve customers who rely on us to get employees to and from work - including those who are on the front lines of relief efforts.  
How It Works
You bring the company. We provide the wheels.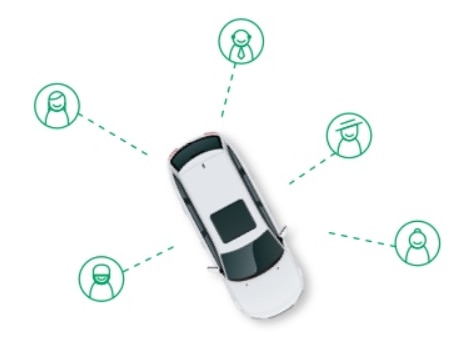 Get Together
Connect with co-workers or friends who live nearby.
70% say friends at work is crucial to a happy working life.
1
Choose your Vehicle
Select a late model SUV or Van.
70% of employees say perks influence job acceptance.
2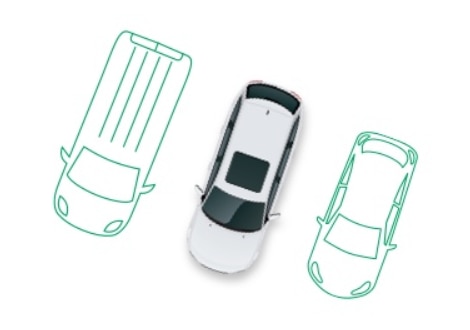 Get Going
Drivers take turns, giving everyone time back to be productive or just relax.
2.5 hours is the typical time commuters get back in their day.
3
Enjoy The Ride
Use your time, your way.Enjoy savings and less stress.
$6,000 in yearly savings when you Commute with Enterprise.
4
We Roll Deep. Browse Our Fleet.
Choose from our selection of recent-model, low-mileage SUVs and vans. Upgrade your ride and boost productivity with amenities such as in-vehicle WiFi and leather seats.
2019 Nissan
Pathfinder
2019 Dodge
Durango GT
2019 Premium
Ford Transit
2019 Standard
Ford Transit
2019 Chrysler
Pacifica
View Details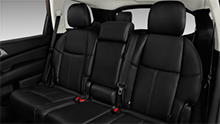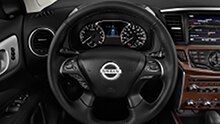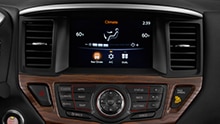 2018 Nissan Pathfinder
Rugged on the outside. All luxury on the inside. You'll have plenty of room to stretch out and relax in this spacious interior. And with the highest safety ratings, you'll be resting easy too.1
7 leather seats

8-way power adjusted driver seat

Rear-view camera

Bluetooth wireless phone

Dual zone climate control

Privacy glass

Side airbags 1st, 2nd, 3rd row

Rear parking assist
1. According to the National Highway Traffic Safety Administration
2018 Dodge Durango GT
Get ready for the ultimate commute. With heated seats, Bluetooth capabilities, and room for 7, you'll have everything you need to make every ride as comfortable as possible.
7 seats

Front power driver and passenger seats

Heated seats driver and passenger

Power liftgate

Side airbags 1st, 2nd, 3rd row

UConnect Bluetooth

Rear-view camera

Privacy glass
2019 Premium Ford Transit
With leather captain's chairs and USB ports for up to 14, you'll keep every workday running smoothly. Take a virtual tour and review available seating options.
8-14 Captain's chairs

Remote keyless entry

Rear-view camera

Side airbags 1st, 2nd, 3rd row

Sliding side entry door

Dual zone climate control

Mid-roof option

Side USB ports
2019 Standard Ford Transit
With spacious interiors, you'll have plenty of legroom and cargo space for everyone. We can't think of a better way to get to work with 10-15 of your favorite coworkers. 
10, 12, or 15 seats

Remote keyless entry

Rear-view camera

Side airbags 1st, 2nd, 3rd row

Sliding side entry door

Dual climate control
2018 Chrysler Pacifica
Say hello to a car you'd be happy to drive every day. From sleek lines and a luxury interior to safety and security features like Collision Warning and Lane Departure Warnings, you'll be riding in style.
7 seats

2nd row stow and go bucket seats

Dual power sliding doors

Power liftgate

Dual zone climate control

Power driver seat

UConnect Bluetooth

Rear backup camera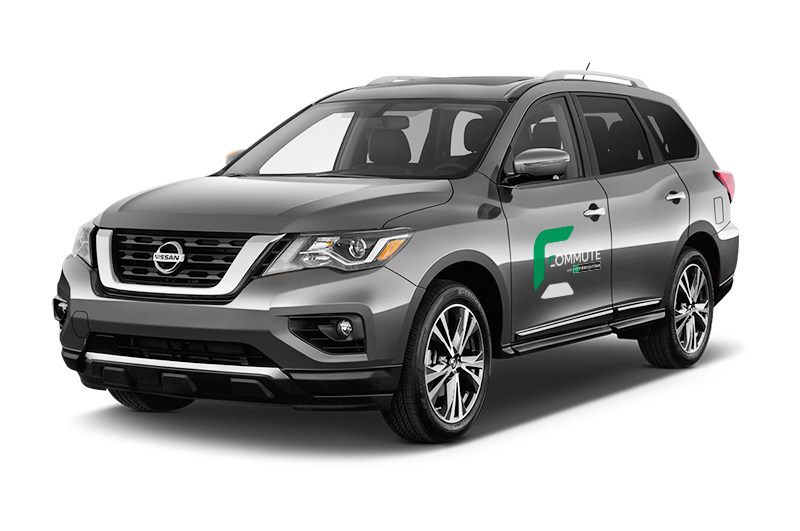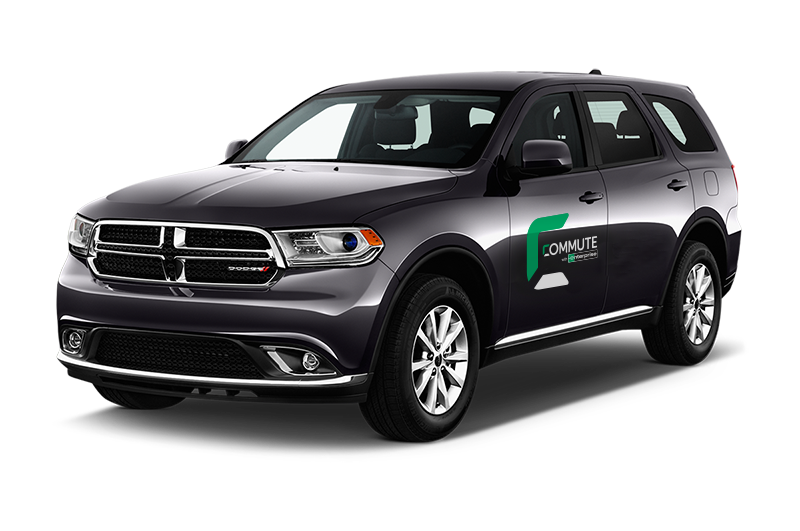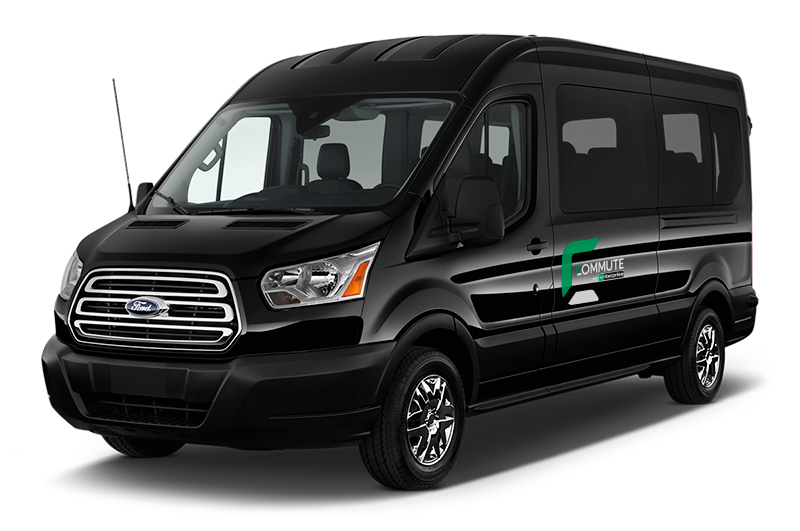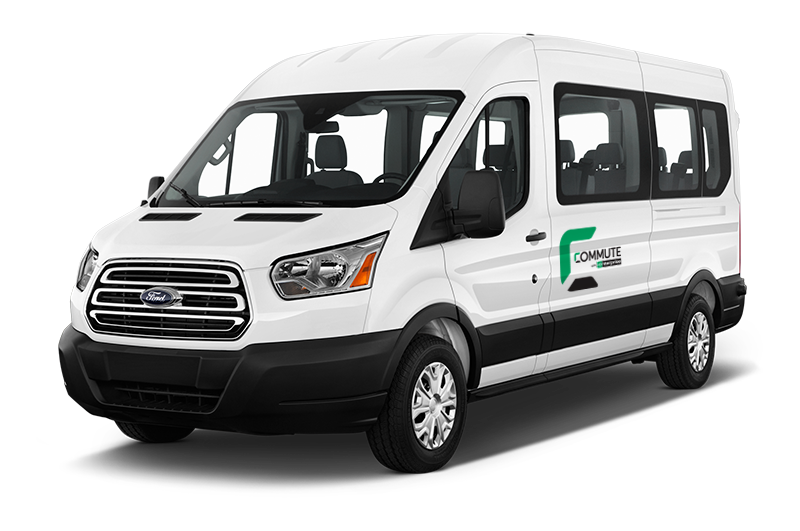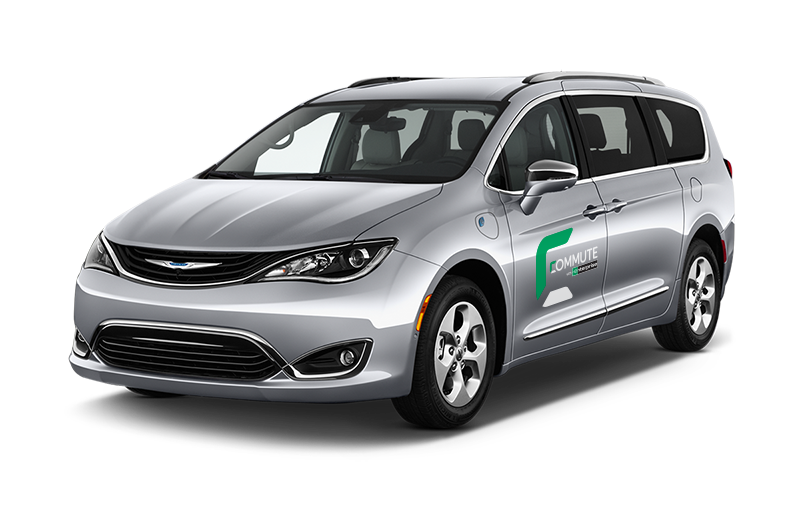 See A Smarter Commute At Work
Adjust the slider to see how riding together can positively impact your business.

Employees at your company $6,453
Freed up in parking spots

641
in yearly employee savings

22,185
pounds of carbon emissions reduced annually
Join Commute
Calculations according to 2018 Enterprise Reporting, Reuters, EPA and U.S. Department of Transportation.
Show me the math.
Enjoy the Ride And The Savings
Adjust the slider to calculate your commute savings.

Your round trip commute in miles 641
hours of drive time back annually

22,185
fewer miles of annual wear and tear on your vehicle
Join Commute
Calculations according to 2018 Enterprise Reporting, AAA data and the U.S. Department of Transportation. Assumes a five-day work week.
Show me the math.
I've been vanpooling for over 25 years. Best way to travel - I only drive 3 times a month, and the amount I pay for gas is equal to 1 week's worth in my personal car.
Zita G., Commuter & Driver Southern California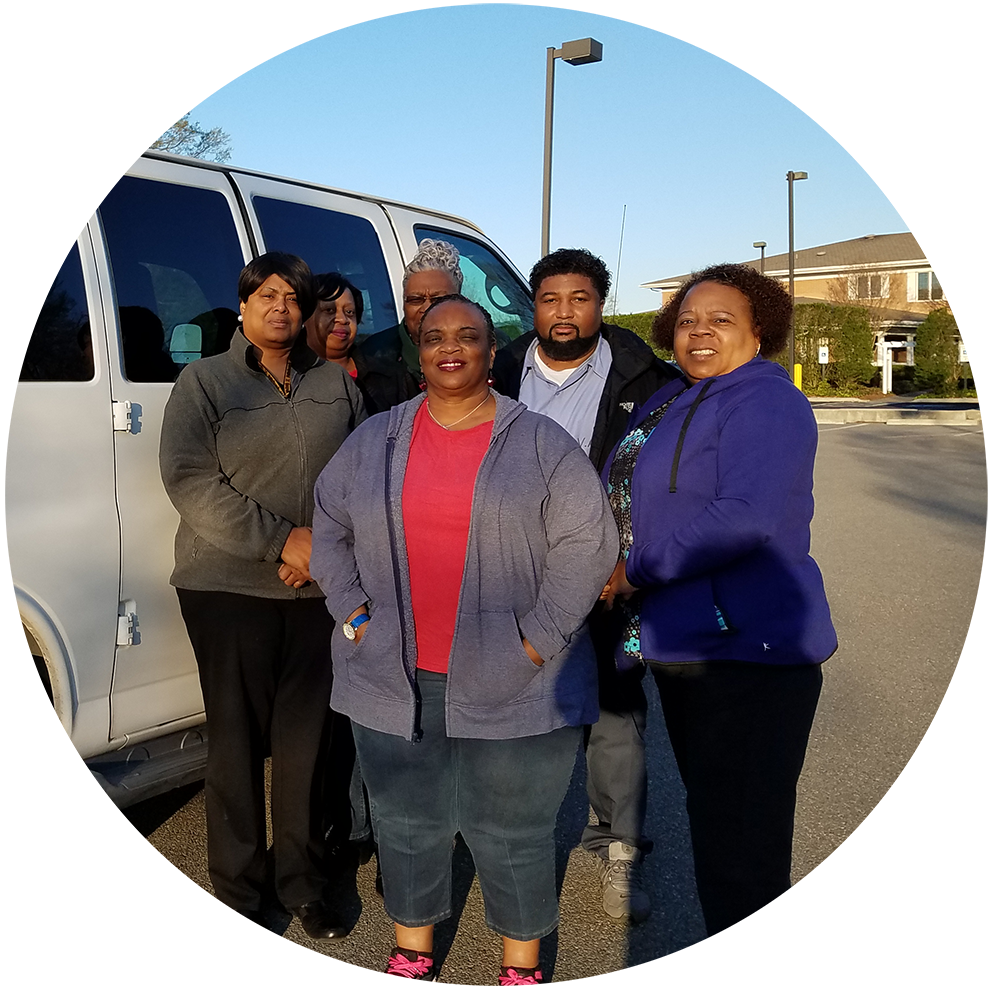 We commute 63 miles one way, and our ride is 90 minutes long. We take turns driving, and the rest of the week we can take long naps before and after work.
Pamela H, Driver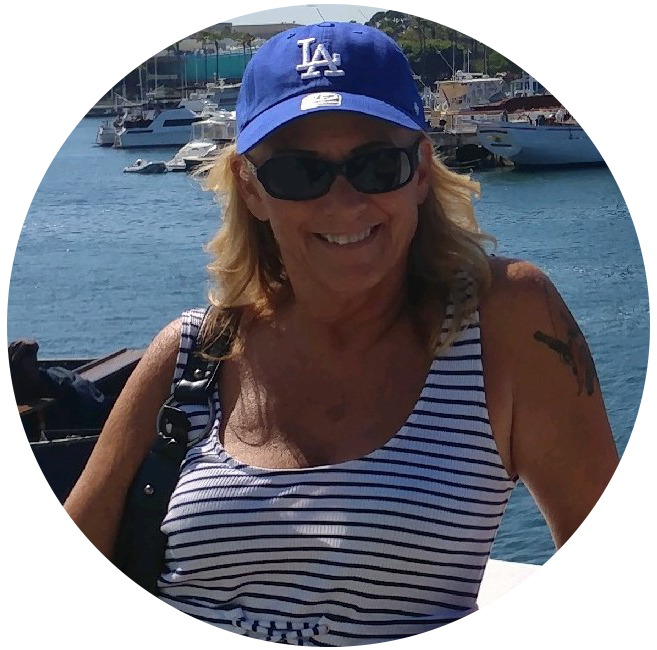 You saved my sanity! After two days of driving to work myself, I knew finding a seat on a vanpool was a must. Your service and website are invaluable tools!!
Lori, Commuter Long Beach, CA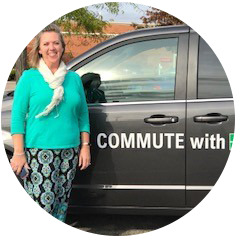 Having the vanpool has been a huge cost savings in both gas and wear/tear on my personal vehicle! I've also been impressed with the vehicles.
Kathy H., Coordinator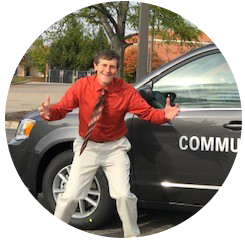 Joining the vanpool has provided a chance to unwind and read during the commute, which makes for a better transition to the workday.
Gary V., Commuter Lebanon, OH
We have been riding together since 2012 saving over 530 miles on our personal vehicles yearly. We have 7 riders, most of whom have been with us since day one.
Cheri G., Commuter San Diego, CA